Make your mark in the world of SAP
TMC SAP Recruitment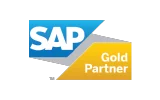 JOB OPPORTUNITIES

WITH AN EXCLUSIVE FOCUS ON THE FIELD OF SAP
As the largest and top SAP partner in Pakistan, TMC is continuously engaged in a wide range of ongoing projects both locally and globally. Our commitment to delivering exceptional SAP solutions requires a team of talented and dedicated professionals. We seek skilled SAP consultants and professionals to join our dynamic team. Whether you specialize in SAP MM, SD, FICO, HCM, or any other module, we have exciting opportunities that align with your expertise.
If you are passionate about SAP, possess the required skills and are eager to make a significant impact in your career, we invite you to explore the opportunities available at TMC. Take the next step and apply for a position that matches your qualifications and aspirations. Our team will reach out to you when a relevant SAP opportunity arises. 
We believe in providing opportunities for growth and success, allowing individuals to play a major role in our amazing projects. Join TMC and become part of a team that is driving digital transformation, revolutionizing businesses and shaping the future of SAP.
Project Coordinator
Location: Karachi, Pakistan
Type: Full-time Permanent
Responsibilities: 
Maintain and monitor project plans, project schedules, work hours and budgets.
Create comprehensive project documentation, plans and reports.
Prepare presentations on the project's progress and showcase the project's value.
Ensure standards and requirements are met through conducting quality assurance tests.
Organize project team meetings and recording minutes.
Provide administrative support.
Requirements:
Bachelor's degree in Computer Sciences, IT, Business or related field of study.
Ideally 1-2 years of relevant project coordination experience.
Exceptional verbal, written and presentation skills.
Competency in Microsoft applications especially Excel, PowerPoint, Project.
Any working experience of other Project Management tools will be highly advantageous to have.
SAP FICO Consultant
Location: Karachi, Pakistan
Type: Full-time Permanent
Requirements: 
Should have experience of more than 5 years with minimum 3 – 5 implementation projects as a SAP FICO Consultant.
SAP FI Certification is preferred.
Analytical, results-driven and have a solution-oriented approach.
Must be able to work as a team player, yet have the ability to work independently.
Possess exceptional interpersonal and communication skills including verbal, written presentation and listening.
Take the next step in your career with TMC
The trusted partner for SAP expertise and success!
We are committed to ensuring that talented individuals find the right opportunities within our organization. Join TMC and be a part of our journey towards transforming businesses and making a significant impact in the SAP ecosystem.