Ready to make an impact?
Join the TMC Family
TallyMarks Consulting (TMC) provides unique learning and development chances on projects that necessitate people's use of intelligence, creativity, and problem-solving abilities. As a global consultancy, we have access to a wide range of skills and knowledge in various industries. As a result, our team is constantly exposed to bright brains, world class thinking and cutting-edge ideas.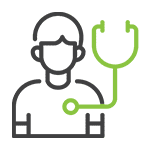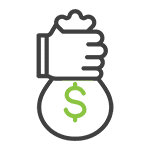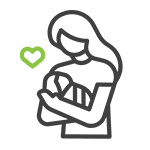 #TMCfamily
The energy that drives us forward
"As TallyMarks Consulting (TMC) is one of the Top SAP partners in Pakistan, it has a footprint in the local as well as international market. It has a good learning environment. There is a nice and healthy social culture within teams. I find my colleagues respectful and humble, eager to learn and share their knowledge. I am immensely happy with what TMC has achieved in this short time as a company. "

Usman Ghani (Managing Consultant – SAP ABAP & Fiori)
"TMC is rewarding and creating constantly transforming buzz. TMC has helped me to grow more technically, professionally, and personally. Now I love to explore and learn more creative solutions. The employee culture at TMC is extraordinary! If we talk about the working environment, the atmosphere is inclusive, promotes learning and there is mutual respect. During the challenging times which are constant everywhere. The Covid-19 impact was very real and tough, but with the help of the supportive team, we worked through it with collaboration, communication and fun!"

Sofia Rana (Business Development Manager)
"I have been part of TMC team for almost two years and have enjoyed every minute of it. I can spend as much energy honing my abilities with data, numbers, and processes as I do exercising my skills of influencing, listening, and relationship-building. I am growing in mental as well as emotional intelligence. The best part is that I grow in these areas alongside an entire company of individuals striving toward the same goals. It's exhilarating, and it is what we do every single day. I have been empowered to advance my knowledge and continue to grow in my role."
Umar Mushtaq (Project Manager)
"People, Place, and Purpose make an organization. TallyMarks Consulting is the place to express & execute your crazy ideas, where people work as a team and love their work. TMC is the best part of my corporate life."
Umar Zia (SAP Project Manager)
"TallyMarks Consulting has a unique friendly learning environment. It has a long list of professional mentors with a positive attitude. For TMC, mentorship is an indispensable part of its work culture. I feel fortunate to work with such skillful colleagues. Here at TMC, I got the opportunity to work with international clients that helped me to strengthen and broaden my skills.

Talking about the workplace environment, whoever joins TMC easily fits in and mingles. It is a workplace where colleagues have strong bonding. At leisure time you can't differentiate between seniors and juniors. I feel very proud to be a part of this organization. The success it has achieved in all these years is an inspiration for all of us. "

Muhammad Mohiuddin Mallick (Project Manager)
"I started working for TMC in 2018. The whole TMC team consists of a group of competitive people who will not only work towards delivering top quality service but also polished my skills as an individual; my personal and collective development focused upon every aspect. A fun environment, with friendly, supportive, and hardworking staff. Everyone plays a part in contributing to the success of the project. My ideas and works are valuable to the management. I have lots of flexibility in carrying out my tasks in this fast-paced environment."
Mohsin Rao (SAP Support Manager)
"From finishing university in 2013, I have seven years of professional experience, solely in the Business Intelligence domain. I started my career with TallyMarks Consulting (TMC). A combination of learning, on-the Job training and the opportunity to work on many different critical projects with a diverse group of people has helped me to develop as an experienced person. I had a unique opportunity to collaborate with people from across geographies working on different projects starting from a Junior Consultant to Achieving the milestone of being a Team Lead & Project Manager. Though all this was not possible without the help of the Internal Team and Leaders because they work hard on building and polishing fresh graduates, like me. This helps to keep me motivated to better myself. It's been a far-fetched journey, remarkable years of warmth, learning, and support."

Numair Mazhar (Team Lead – Qlik)
"I chose TMC because of its well-known reputation of enabling the culture of progression. The learning environment of TMC is unique with a particular focus on team building. The organization promotes the culture of introducing new ideas and executing them according to your plan & convenience as long as you end up delivering the right results.

The social culture is also quite exemplary and encourages friendship, mutual respect & camaraderie between the team members. I feel pretty proud to be part of this unit being led by a progressive & at the same time an immensely humble mentor in the form of Mr. Abdul Haseeb."

Raheel Javaid (Business Analyst)
"Since joining TMC, I have had a virtuous professional journey. The 3+ years I have been with the company are the most rewarding and best learning years of my career.TMC has provided me with a magnificent platform for career growth where talent and hard work are recognized, valued and appreciated. I am really grateful to work in a place that makes us grow to greater heights. TMC has just completed a decade this year and I feel proud of this achievement and looking forward to contributing to many more upcoming achievements."

Zeeshan Asani (Track Lead – SAP OpenText)
Learning & Development Specialist
Location: Karachi, Pakistan
Purpose:
As the Learning & Development Specialist, you will manage the learning and development life cycle, from Training Needs Analysis through to the evaluation. Develop and implement processes and programs designed to maximize employee productivity, performance, and engagement.
Key Responsibilities:
Collaborate with key stakeholders to conduct comprehensive training needs assessments of each employee.
Identify skill gaps and areas for improvement to develop targeted training programs.
Design, create, develop training program for each employee.
Ensure that learning programs and materials are both engaging and effective, aligning with company objectives.
Establish and maintain company's Learning Management System, ensuring accurate tracking of employee training and development activities.
Coordinate in the company's Management Trainee Program ensuring that trainees are being supported and that they have an appropriate development plan.
Use feedback and data to make continuous improvement to training plans.
Assist during the onboarding process to ensure a seamless integration into the company.
Requirements:
Bachelors in HR or related fields.
2-3 years of experience in designing, delivering, and evaluating training and learning development programs.
Excellent communication and presentation skills.
Ability to collaborate effectively with cross-functional teams and stakeholders.
Experience in designing and delivering a variety of training programs, both in-person and virtual.
Proficiency in using Microsoft Office products.
Excellent communication and interpersonal skills with the ability to build relationships and engage effectively.
A positive and proactive attitude and a willingness to learn and grow.
Be able to maintain high levels of confidentiality and discretion at all times.
SAP FICO Consultant
Location: Karachi, Pakistan
Type: Full-time Permanent
Requirements: 
Should have experience of more than 5 years with minimum 3 – 5 implementation projects as a SAP FICO Consultant.
SAP FI Certification is preferred.
Analytical, results-driven and have a solution-oriented approach.
Must be able to work as a team player, yet have the ability to work independently.
Possess exceptional interpersonal and communication skills including verbal, written presentation and listening.
Ready to help change the way businesses are run?
Upload your CV and apply today!