SAP
HIGH POTENTIAL


Training

Program
Unlocking your path to success!
| TMC x Knowledge Streams |
Why SAP High Potential Program?
As a fresh graduate, the SAP High Potential Program offered by TMC and Knowledge Streams in Pakistan presents an extraordinary opportunity to skyrocket your career prospects and acquire invaluable skills in SAP. This program has been meticulously designed to bridge the gap between your educational background and the industry demands, providing you with comprehensive training and real-world project experience that comes at absolutely no cost or hidden fees.
By enrolling in this premium program, you can propel your SAP expertise to unprecedented heights and emerge as a true champion of SAP Digital Transformation. The program spans over an intense 3 month training period, during which you will immerse yourself in a wealth of knowledge. Following this, you will embark on an exhilarating 3 month journey of mock project experience, honing your skills in a simulated professional environment. And the excitement doesn't end there! You will then be given the incredible opportunity to apply your newly acquired expertise in real-world settings, with a two-year involvement in live projects.
This comprehensive structure guarantees that you will not only gain theoretical knowledge but also acquire practical, hands-on experience, ensuring that you become well-versed in the SAP SuccessFactors Module. Brace yourself for a transformative experience that will shape you into a highly skilled professional, ready to tackle the challenges of the SAP industry with confidence and finesse.
The offering
By enrolling in this training program, you will gain the essential skills to effectively manage HR processes in organizations through SAP ERP. This expertise will give you a competitive edge in the job market, opening doors to lucrative and fulfilling positions within the SAP ecosystem. The SAP High Potential Program offers a transformative journey that can have a profound impact on your career path. This initiative, led by TMC, the largest and leading SAP partner in Pakistan, and Knowledge Streams, renowned for their cutting-edge training facility, guarantees top-quality training and exposure to industry-leading practices. Join this program to unlock your potential and embark on a rewarding career in SAP.
Check out the main features of this program:
Parallel courses and soft skills enhancement (Project management, Data literacy, Time management, Business communication & Business process design)

 

3 months boot camp (with SAP Learning Hub)

 

3 months mock project experience (with hands-on system access)

 

2 years on the job live project experience (with renowned companies)

 

SAP Training + SAP Learning Hub Access

Corporate client exposure

Guaranteed job

Binding contract

Monthly stipend

 
Requirements
Lahore, Punjab based candidates (others encouraged to apply if they can relocate to Lahore) 

Fresh graduates (Business, Computer Science, Engineering, Technology)

HR professionals (People who want to upskill or reskill)

Strong English communication skills (verbal & written)
MS Excel, MS Word, MS PowerPoint Proficiency
Aptitude for technology
Knowledge Streams, Lahore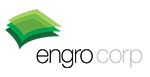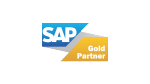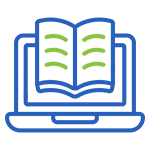 A Catalyst for Boosting your Career
Competitive Monthly Stipend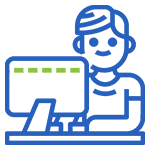 SAP Project & Client Experience
Work with Top & Renowned Companies
Become a Digital Transformation Champion
Training outline
SAP SuccessFactors

SAP Activate Methodology

Project Management

Time Management

Data Literacy

Business Process Design

Business Communications (including technical document writing i.e. FS, BRD, BPD etc)

Mock Project Experience

SAP Cloud Server Access